Damini Ebunoluwa Ogulu, popularly known as Burna Boy, born in Port Harcourt, Nigeria is a Nigerian singer, songwriter and recording artiste whose grandfather was at a time, Fela Kuti's manager.
Burna Boy was born and raised in the city of Port Harcourt before relocating to Lagos where he completed his high school. Before moving to London to further his studies, Ogulu learnt how to make beats in southern Nigeria.
In 2012, Burna boy climbed the music stage with his debut album 'L.I.F.E'. The album sold a record 40,000 sales on first day of its release and was later sold to Uba Pacific for ten (10) million naira. This was it for Burna Boy. That was the moment the African Giant was born into the music scene.
Burna waxed stronger and stronger even after loosing the prestigious Headies next rated awards to Sean Tizzle in 2013. Years later, he went on to win thirteen (13) awards in 2019 and three awards at the just concluded Soundcity MVP Awards Festival.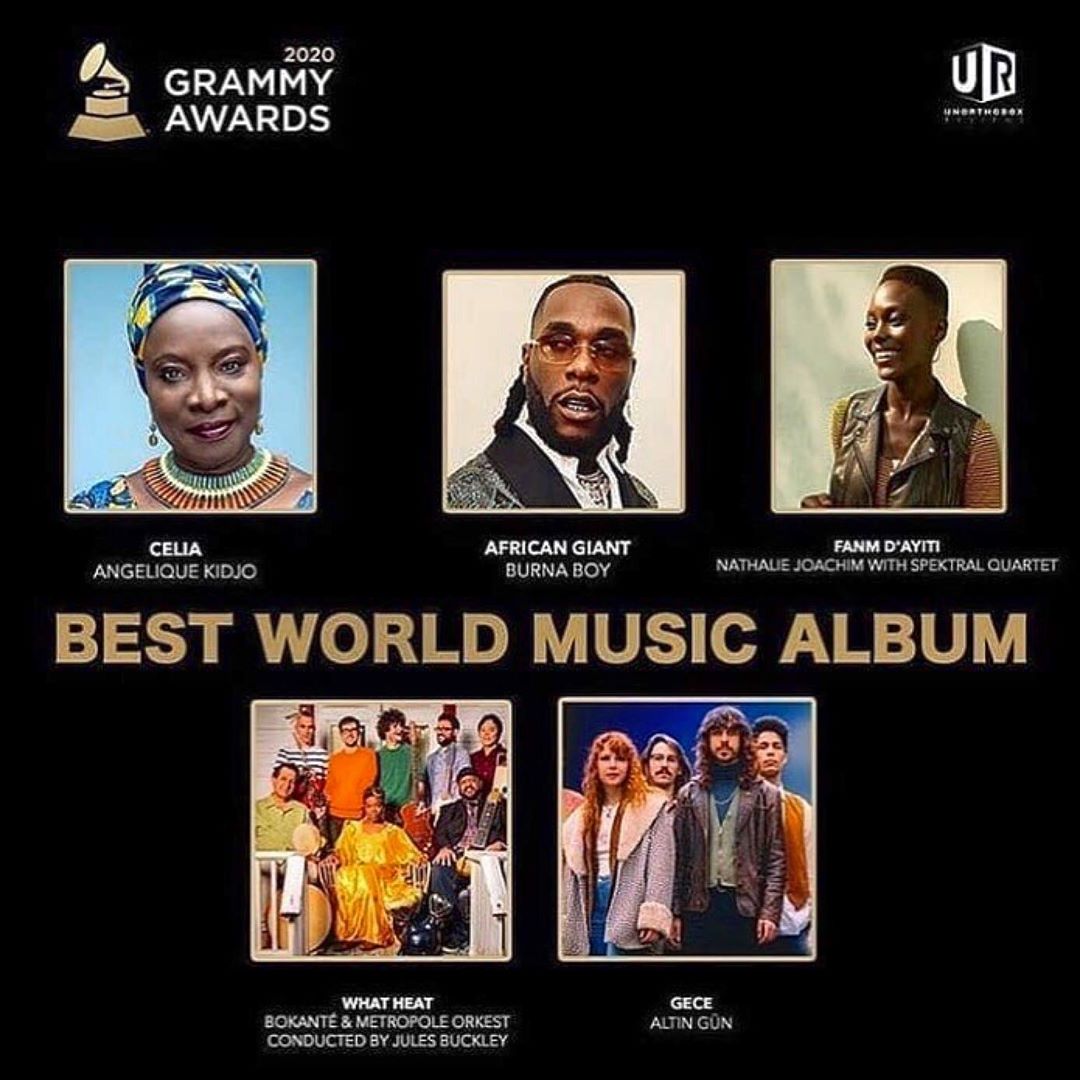 His fourth studio album 'African Giant' released in 2019 earned him his second Grammy awards nomination. The first came from his contribution on Fall Out Boy's seventh studio album 'Mania' in 2019.
The African Giant supported by five singles: "Gbona", "On the Low", Killin Dem", "Dangote" and "Anybody" is a studio album of 19 songs which debuted No. 16 on UK album charts , No. 13 on billboard and No. 12 on Dutch Album charts.
African Giant album, according to report, charted in countries such as Nigeria, Ghana, South Africa, Kenya, Niger, Swaziland, Uganda, Zimbabwe, Gambia, Dominica and more.
The Atlantic records act, Burna Boy single handedly built a brand from nothing. He was underrated and never appreciated by many for years, but today, Burna Boy is inarguably one of the best artistes from Africa.
What do you think? Please drop comments below