Roksie Wins the Ultimate Love Season 1
Ultimate Love 2020 love couple, Roksie (Rose & Kachi) have emerged as winner of Ultimate Love Season 1 after seven weeks in the love pad.
Roksie floored other finalists Bolar, Iykeresa, Chivia and Doublechris to win the grand prize of a well-furnished apartment, a fully sponsored wedding, and a cash prize of N5 million after being married for a year.
Iyke and Theresa (IykeResa) – 1st runner up
Bolanle and Arnold (Bolar) – 2nd runner up
Chris Ville and Chris (DoubleChris) – 3rd runner up
Chiddy Bankz and Sylvia (ChiVia) – 4th runner up.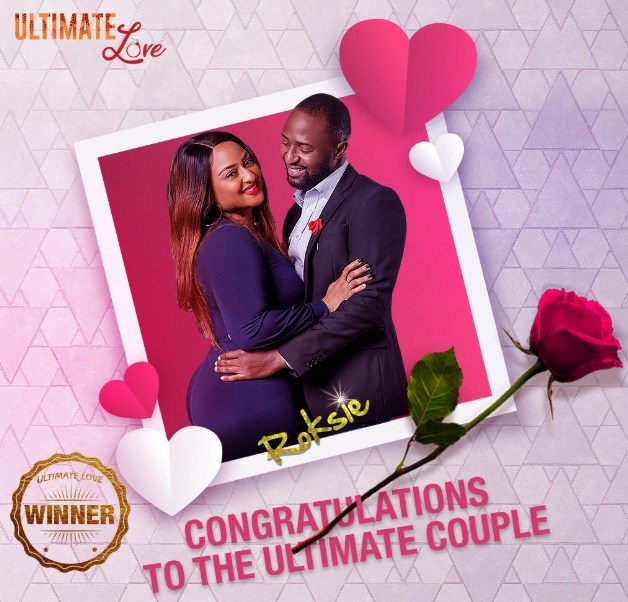 The debut season premiered on February 9th 2020, with 16 housemates which was aired for 7 weeks. Seven new love guests later joined the show.
Kachi and Rosie believe that their union was meant to be. "We die here! The two us" jokes Kachi who says he's prepared to see it through thick and thin.
watch the video below
Rosie and Kachi are committed and promise to live on stage to propose to each other within 90 days won themselves the sum of N5 million plus N150,000 Portmanteau live game challenge which sums it up to N1,150,000.
Rosemary Afuwape and Ucheagwu Onyekachi emerged the first winner of Ultimate Love 2020, that is a thrilling new reality tv show.