The Rich also Cry! Should be the title of this year's Forbes richest list which has recorded fewer billionaires in the world.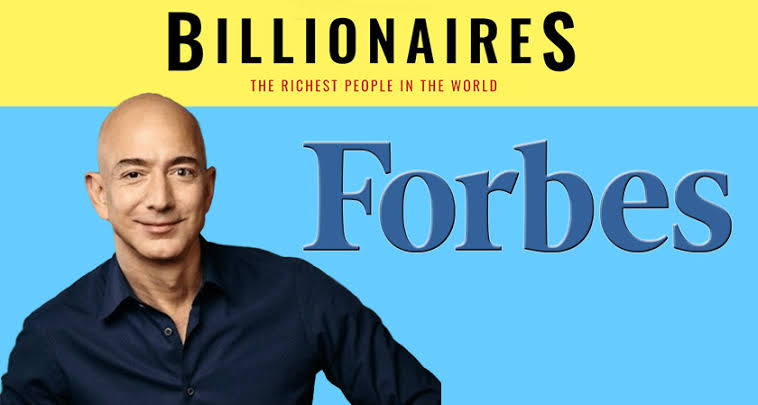 As the latest Forbes list has pointed out, even the rich are not immune from the effects of the Coronavirus.
From South Africa, to China, the United States and Europe, the pockets of the world's richest has suffered plenty of economic losses with bigger woes predicted by global financial analysts at the IMF and World Bank.
The latest Forbes compiled as at March 18, 2020 recorded 58 less Billionaires in the world with 2,095. The number was 226 more 12 days earlier.
The wealth estimator also discovered that 51% of the rich people who are still billionaires have lost a portion of their wealth.
The World's billionaires are now collectively worth $8 trillion down from $8.7 trillion last year.
A breakdown of the new list shows that Jeff Bezos remains the richest man in the world for the third straight year despite his expensive divorce which saw him part with $36 billion.
His wealth currently stands at $113 billion boosted by a 15% rise in Amazon shares in 2019.
Unlike other billionaires, the Coronavirus pandemic has brought good business for Bezos who is currently employing 100,000 workers to meet growing customer demands.
People have been forced to do their shopping online because of the lockdown in most cities across the world.
Bill Gates still holds his position as number two while a new comer in the top three, Bernard Arnault edged out Buffet Warren for the number three spot.
This year's Forbes list has 241 women with at least 7 sharing their fortunes with a spouse, sibling or Child.
The current richest woman in the world and the 9th on the Forbes richest list is Alice Walton, heir to the Walmart fortune valued at $54.4 billion.
Chinese billionaire, Qin Yinglin, owner of a vast piggery empire has gained the most in dollar terms with a whopping leap from $14.2 billion to $18.5 billion between 2019 and 2020.
His company shares, Muyan tripled after the African swine flu reduced the global supply of pigs.
Aliko Dangote remains Africa's richest man but fell to 217 on the list. He is currently worth $7 billion.
He is currently number 43 on Forbes richest list.
267 people on last year's list did not make it to this year as their businesses have not been doing so well while 26 of them lost their lives. Most notable among this group is Adam Neumann of Wework.
Despite the gloomy outlook, 278 newcomers from 20 countries were recorded on this year's Forbes list.
Notable among the newcomers is Eric Yuan, CEO and founder of Zoom Video Communications.
The United States retains the top spot as the country with highest number of billionaires, 614. This record is followed closely behind by greater China (inclusive of Hong Kong and Macau) with 456.